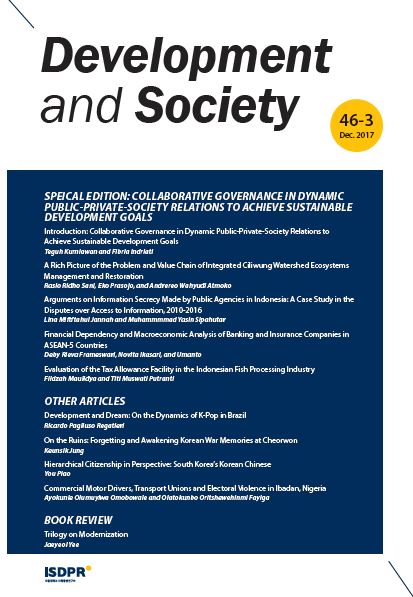 From:

1972-
---
Three times a year

---
si
---
APCs:

?




Article Processing Charges
Development and society
---
ISSN:

1598-8074

|

Publisher: Institute for Social Development and Policy Research (ISDPR)
Languages: English

Continues: Bulletin (1972-1989), Korea Journal of Population and Development (1990-1997)

author guidelines

OPEN ACCESS full text

 

This journal provides an international and interdisciplinary forum for new ideas and research from social, cultural, political to economic development along with population issues, particularly focused on East Asia. It welcomes contributions that analyze various social causes and consequences of development from diverse authors, countries and research fields. With diversity, it discusses alternative and sustainable forms of development, social quality and related issues, and also proposes new strategies for improving human conditions.